Ahmedabad Mirror, Jan 29,2019. India

Where legends perform

A kathak dance performance took the 39th Saptak Annual Music Festival to another level.
The third day of the 13-day fest, Shweta Jhaveri sang soulful music.

Students of Maharaj took to stage

Amaan and Ayaan Ali Bangash

Ninth generation, on stage :
The long wait ended as torch-bearer Pt Birju Maharaj, 80, came on the stage. As Kathak dancers took centerstage Tribhuvan Maharaj, Ragini Maharaj, Shinjini Kulkarni, the announcer said, "Birju Maharaj ji's ninth generation will present the classical dance." A thunderous applause followed, and everyone got engrossed in the awe inspiring kathak performance.

Father and sons :
Not just the performance, if you take a glance at the walls around the stage you see archival pictures of Ustad Allarakha Qureshi, the late tabla legend. Saptak is playing a special tribute to the work and life of Qureshi. Prolific tabla players Ustad Zakir Hussain, Fazal Qureshi and percussionist Taufiq Qureshi will all perform in this fest. Sons paying homage to their father, and how!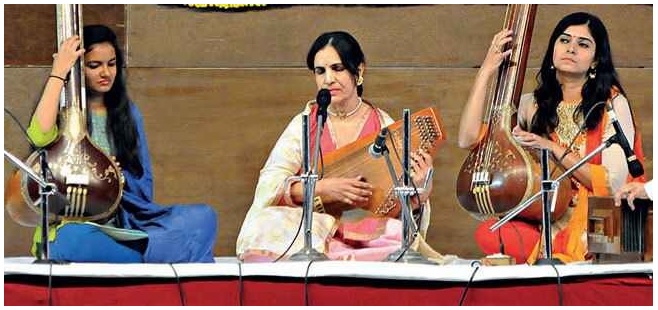 Shweta Jhaveri