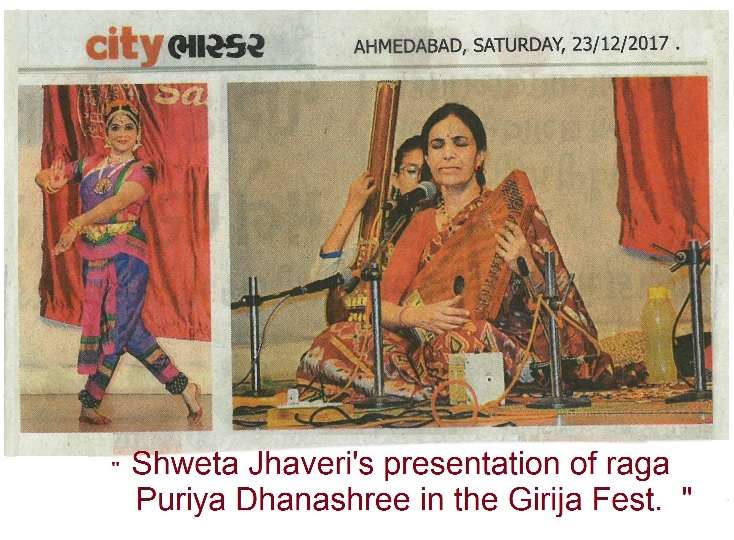 With an awareness to cutivate an interest in classical music in the city
the Girija Aradhana winter Fest was held for 3 days dedicated to padmavibhushan Girija-devi.
The third day opened with the Bharatnatyam dancer from Kolhapur
Dr.Kshitija Barve who presented Padam, Madhurashtakam and Tillana.
In the next session Shweta Jhaveri from USA presented raga PuriyaDhanashri
which was highly applauded by music lovers. - Updated Dec 2017, India.